Morning Star Lift and Elevator offers New and Used Handicare Stairlifts and Stair Chairs, Stiltz Home Elevators and Commercial Elevators, Vertical Platform Lifts and Wheelchair lifts by Garaventa and Custom Car Lifts by VASARI TM in Taos New Mexico and all surrounding areas.
Call or Email Today for a No Obligation
FREE

Quote in Taos, New Mexico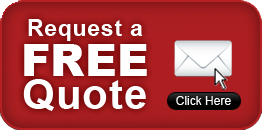 Morning Star Lift and Elevator offers New and Used Handicare Stairlifts in Taos, New Mexico
Residents of Taos looking to enhance their in home Mobility needs need look no further than the professionals at Morning Star lift and Elevator company. We offer a wide selection for all budgets of new and used Handicare stairlifts and stair chairs.
Straight Stair Lifts
Straight Stairlifts and Stair Chairs are installed when the staircase is straight and does not have a landing.
Curved Stairlifts
Curved Stairlifts and Stair Chairs are installed when the staircase is curved with or without a landing.
Outdoor Stairlifts
Outdoor Stairlifts and Stair Chairs are installed for greater mobility and access in and out of your house or any exterior building.
Taos is an interesting place to live, work and play
The Taos valley, Rio Grande and Taos mountains provide many opportunities for recreation, such as fly fishing, horseback riding, golfing, hot air ballooning, llama trekking, rafting, and mountain biking. The South Boundary trail, east of town, is consistently ranked the best mountain bike trail in New Mexico.There are also numerous hot springs along the Rio Grande and in the Taos Mountains. Among them a historical site called Stage Coach, which used to double as a brothel during the times of the Old West. Nearby, the Cumbres and Toltec Scenic railroad provides a ride through the Toltec Gorge and Rocky Mountain passes in an authentic narrow-gauge steam railroad.In the winter, many people come to Taos to ski in the mountains. Nearby Wheeler Peak, at 13,161 feet is the highest peak in New Mexico. The Taos area has four ski areas, Taos Ski Valley, Red River ski area, Sipapu and Angel Fire ski area. Other winter activities include hot air ballooning, horseback riding, snow-shoeing, cross-country skiing, ice skating, ice fishing and snowmobiling.
Morning Star Lift and Elevator offers Custom VASARI TM Car Lifts in and around Taos, New Mexico.
Morning Star Lift and Elevator features to its valued customers in and around Taos the VASARI TM by Auto quip custom car lift. The premier car lift manufacturer in North America since 1947 for customized lifting solutions. These custom car lifts can accommodate all kinds of loads including: Motorcycles, Watercraft like jet skis, to Sports Utility Vehicles (SUV's), or even Vans of all types and sizes. All of the car lifts offered can be customized in design, colors, and finishes to accommodate all situations.
Morning Star Lift and Elevator has the Best Wheelchair Mobility Solutions with Garaventa Vertical Platform Lifts in Taos, New Mexico.
The wheelchair vertical platform lift by Morning Star Lift and Elevator easily transports passengers up and down short vertical distances, for applications such as stages and porches. The platform walls, platform gate and optional automatic folding ramp travel with the platform creating a safety barrier around the passenger. The Wheelchair lift is ideal for indoor and outdoor applications while providing a cost-effective accessibility solution.
Taos, New Mexico has an interesting history
Taos is the county seat of Taos County. The English name Taos derives from the native Taos language meaning place of red willows. The Taos Pueblo, which borders the town of Taos on its north side, has been occupied for nearly a millennium. It is estimated that the pueblo was built between 1000 and 1450 A.D., with some later expansion, and the pueblo is considered to be one of the oldest continuously inhabited communities in the United States.Located in a tributary valley off the Rio Grande, it is the most northern of the Mexico pueblos. The pueblo, at some places five stories high, is a combination of many individual homes with common walls. There are over 1,900 Taos Puebloans living within the greater pueblo-area community. Many of them have modern homes near their fields and live there in summer months, only staying at their homes within the main North or South pueblo buildings during cooler weather. About 150 people live within the main pueblo buildings year-round. The Taos Pueblo was added as a UNESCO World Heritage Site in 1992.
Morning Star Lift and Elevator offers Stiltz Residential and Alliance Commercial Elevators in Taos, New Mexico
Choose Morning Star Lift and Elevator for your Residential Elevator needs in Taos and upgrade your in-home mobility with an elevator by Stiltz. The primary benefits of a Stiltz Residential Elevator are as follows:
The Stiltz Elevator does not require load bearing wall,meaning no major construction work is required in your home.
Stiltz Residential Elevators by Morning Star Lift and Elevator have a small footprint, so the lift can fit almost anywhere in your home.
The unique design means that installation can be done in a fraction of the time and at a much lower cost to the homeowner. With a capacity of up to 485 pounds, very limited construction requirements, and fast installation, the Stiltz residential elevator offers a unique and tremendous value.
A Commercial Elevator from Morning Star Lift and Elevator in Taos by Alliance offers you the ultimate in Commercial elevator solutions. The jacks are located above ground, thereby eliminating the need to drill a jack hole and eliminating the risk of oil contamination. This car type will also accommodate low and high capacity cars.
Call or Email Today for a No Obligation
FREE

Quote in Taos, New Mexico