Stannah Stairlifts
Chairlifts for straight and curved stairs – both inside and outside.
Which Stannah Stairlift fits your needs best? We can help you decide so you can continue to live where you're most comfortable – home.
You might not know exactly what you need, but that's what we're here for at Morning Star Elevator. Take a look around and explore all of our options. If you still have questions, you can always reach out to us. We'd be more than happy to help!
Stannah Stairlifts For Straight Stairs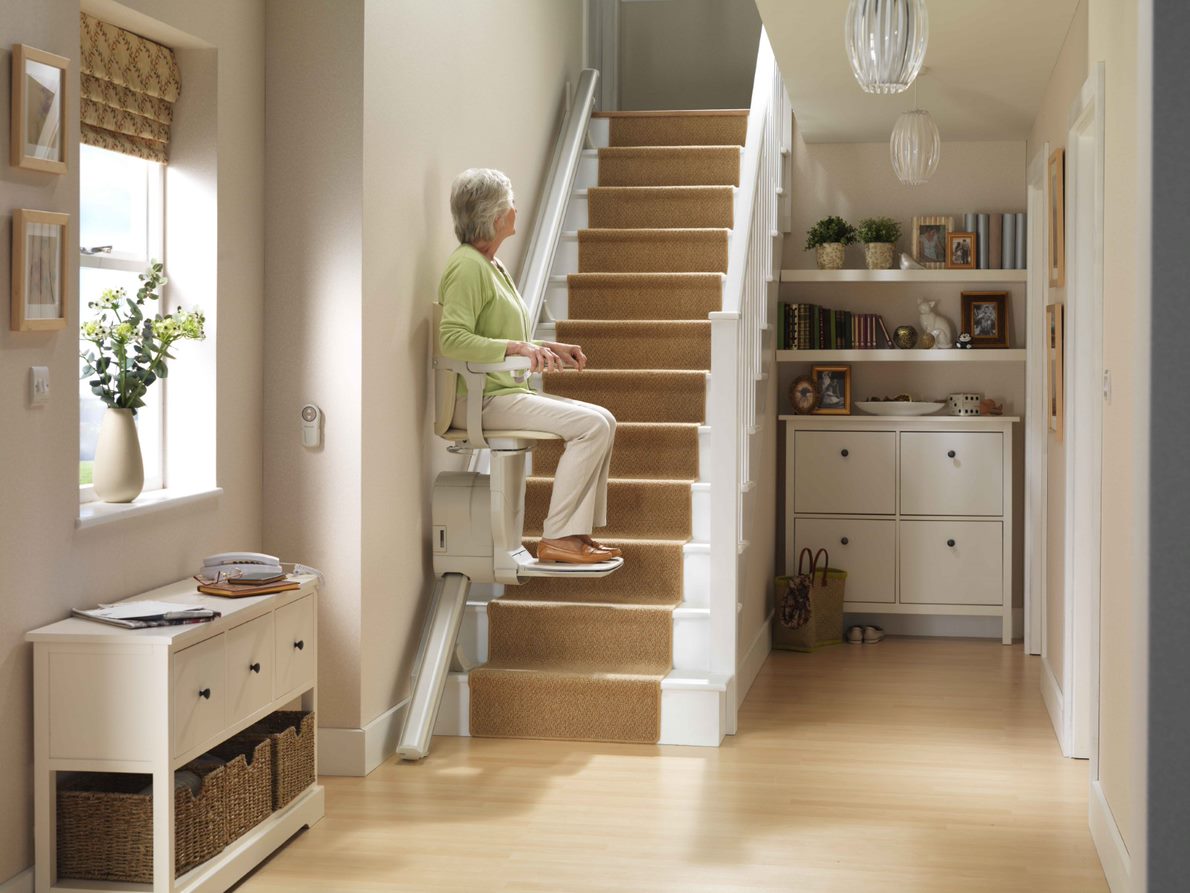 For a single flight of stairs
Single, customizable rail
Fixed to the walls and the stairs
Fold away neatly, no obstructions
Stannah Stairlifts For Curved Stairs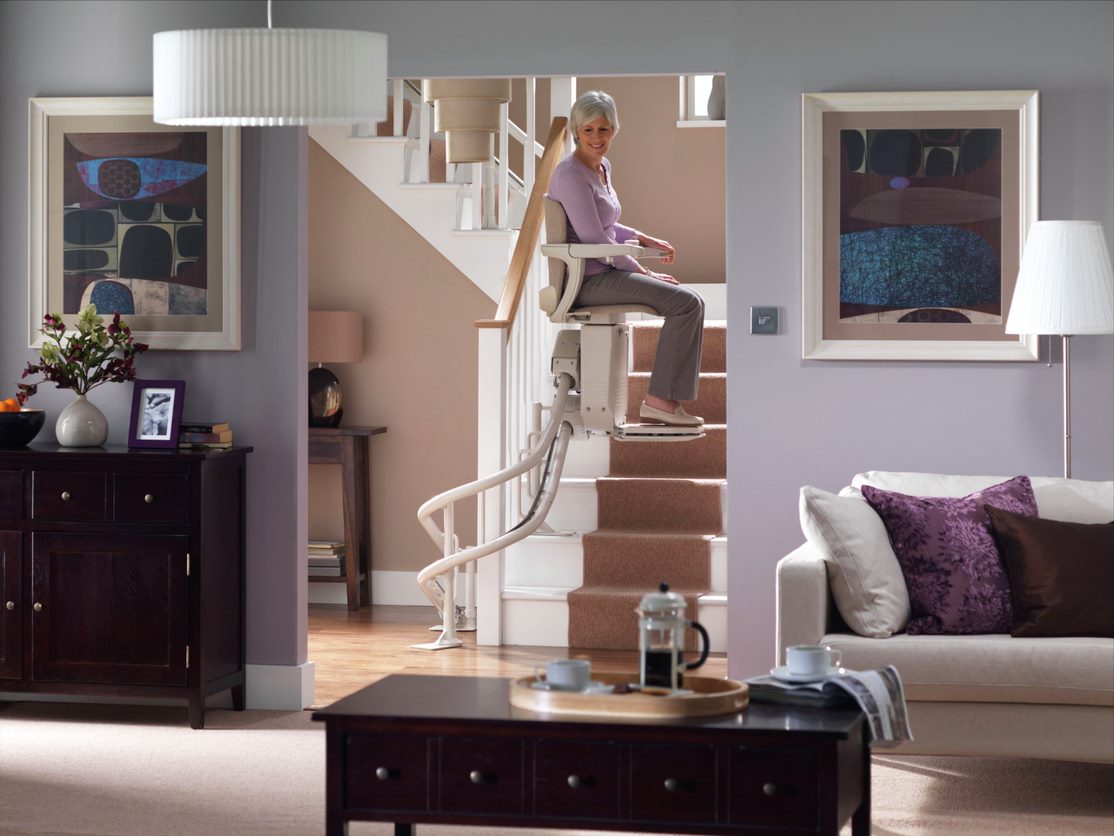 This includes steep spiral staircases or several landings

Photo survey for the right fit

Park next to the stairs

Fixed to stairs
Stannah Stairlifts for the Outdoors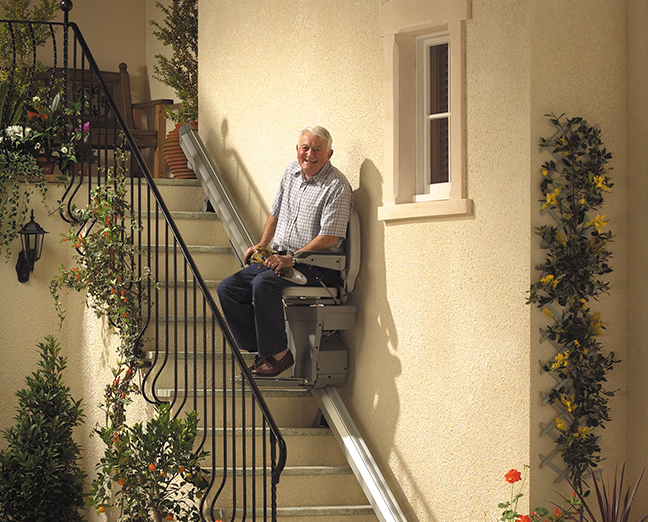 Can withstand any weather conditions

Completely waterproof and snow-resistant

The waterproof cover ensures it is always clean and dry

Security keys provided so it is not misused
STANNAH STAIRLIFT KEY FEATURES
For 37 years we've been manufacturing stairlifts. So, we know a little bit about them. A good stairlift could mean the difference between staying or going. And if you're staying, you definitely want to be comfortable. Check out these key features you'll get from any of our Stannah lifts.
EASY-TO-USE SEAT BELT
You can fasten our seatbelts with just one hand. That means it's easy to strap yourself in and travel safely up or down the stairs.
SWIVEL MECHANISM
This may seem simple, but it's really all about safety and comfort. When you reach your destination, the chair swivels to the landing making it easier for you to get out, but also puts a guard up between you and the stairs.
SAFETY SENSORS
Our safety sensors are placed around the chair and carriage. If anything is obstructing the path, the chair will come to a gentle stop making sure to avoid an issue.
IMPROVE YOUR QUALITY OF LIFE
Life can be better with a Stannah stairlift for those that may be experiencing the following.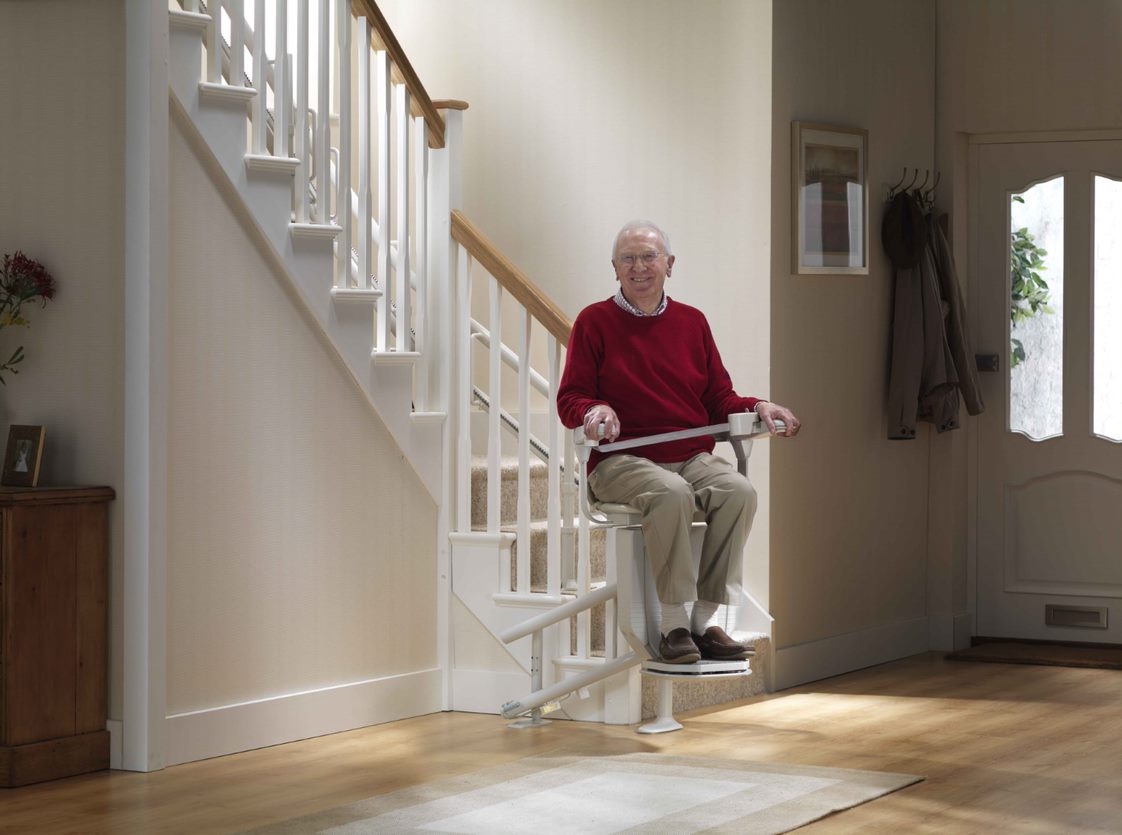 Do you need assistance climbing stairs?
Get your independence back. Ease your family's minds. Be safe with a new stairlift.
Are you at risk of injuring yourself?
Avoid one of the most dangerous activities for those that are aging – stairs.
Do your knees hurt when you climb stairs?
Save those knees for something more important. Take a load off and ride your way up the stairs.