Morning Star Lift and Elevator offers New and Used Handicare Stairlifts and Stair Chairs, Stiltz Home Elevators and Alliance Commercial Elevators, Vertical Platform Lifts and Wheelchair lifts by Garaventa and Custom Car Lifts by VASARI TM in Rio Rancho, New Mexico and all surrounding areas.
Call or Email Today for a No Obligation
FREE

Quote in Rio Rancho, New Mexico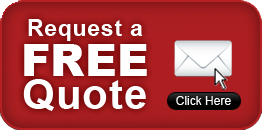 Morning Star Lift and Elevator offers New and Used Handicare Stairlifts in Rio Rancho, New Mexico
Residents of Rio Rancho looking to enhance their in-home Mobility needs need look no further than the professionals at Morning Star lift and Elevator company. We offer a wide selection for all budgets of new and used Handicare stairlifts and stair chairs.
Straight Stair Lifts
Straight Stairlifts and Stair Chairs are installed when the staircase is straight and does not have a landing.
Curved Stairlifts
Curved Stairlifts and Stair Chairs are installed when the staircase is curved with or without a landing.
Outdoor Stairlifts
Outdoor Stairlifts and Stair Chairs are installed for greater mobility and access in and out of your house or any exterior building.
Rio Rancho is an interesting place to live, work and play
Since the 1990s, Rio Rancho has taken steps to become more independent from neighboring Albuquerque, including the establishment of separate school and library systems and attempts to attract businesses to the area. The city's latest project is the Downtown City Centre development that includes a new city hall building, a new University of New Mexico West and Central New Mexico Community College campus, as well as the Santa Ana Star Center. The arena opened in October 2006. City Hall opened in September 2007.
Morning Star Lift and Elevator offers Custom VASARI TM Car Lifts in and around Rio Rancho, New Mexico
Morning Star Lift and Elevator features to its valued customers in and around Rio Rancho the VASARI TM by Auto quip custom car lift. The premier car lift manufacturer in North America since 1947 for customized lifting solutions. These custom car lifts can accommodate all kinds of loads including: Motorcycles, Watercraft like jet skis, to Sports Utility Vehicles (SUV's), or even Vans of all types and sizes. All of the car lifts offered can be customized in design, colors, and finishes to accommodate all situations.
Morning Star Lift and Elevator has the Best Wheelchair Mobility Solutions with Garaventa Vertical Platform Lifts in Rio Rancho, New Mexico
The wheelchair vertical platform lift by Morning Star Lift and Elevator easily transports passengers up and down short vertical distances, for applications such as stages and porches. The platform walls, platform gate and optional automatic folding ramp travel with the platform creating a safety barrier around the passenger. The Wheelchair lift is ideal for indoor and outdoor applications while providing a cost-effective accessibility solution.
Rio Rancho has an interesting history
The Rio Rancho area was originally part of the Alameda Grant, which was founded by Spanish settlers in 1710. By the early 20th century, much of the land grant had been sold to land investment companies. Amrep Corporation purchased 55,000 acres in 1961 and turned the land into a housing development called Rio Rancho Estates, with the first families moving in the early 1960s. Most of these early residents were New Yorkers, as the developers advertised heavily in New York media. Four top-ranking Amrep officials were convicted in 1977 of mail and land fraud by buyers who accused Amrep of aggressive marketing and selling land with little resale value at inflated prices. Despite legal challenges and sprawling land sales, the population grew ten-fold between 1970 and 1980 and the City of Rio Rancho was incorporated in 1981. The opening of a large Intel Corporation plant in 1981 had a major economic impact on the city.
Morning Star Lift and Elevator offers Stiltz Residential and Alliance Commercial Elevators in Rio Rancho
Choose Morning Star Lift and Elevator for your Residential Elevator needs in Rio Rancho and upgrade your in-home mobility with an elevator by Stiltz. The primary benefits of a Stiltz Residential Elevator are as follows:
The Stiltz Elevator does not require load bearing wall,meaning no major construction work is required in your home.
Stiltz Residential Elevators by Morning Star Lift and Elevator have a small footprint, so the lift can fit almost anywhere in your home.
The unique design means that installation can be done in a fraction of the time and at a much lower cost to the homeowner. With a capacity of up to 485 pounds, very limited construction requirements, and fast installation, the Stiltz residential elevator offers a unique and tremendous value.
A Commercial Elevator from Morning Star Lift and Elevator in Rio Rancho by Alliance offers you the ultimate in Commercial elevator solutions. The jacks are located above ground, thereby eliminating the need to drill a jack hole and eliminating the risk of oil contamination. This car type will also accommodate low and high capacity cars.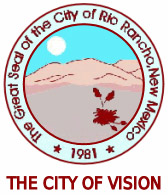 Call or Email Today for a No Obligation
FREE

Quote in Rio Rancho