Morning Star Lift and Elevator offers New and Used Handicare Stairlifts and Stair Chairs, Stiltz Home Elevators and Alliance Commercial Elevators, Vertical Platform Lifts and Wheelchair lifts by Garaventa and Custom Car Lifts by VASARI TM in Pueblo, Colorado and all surrounding areas.
Call or Email Today for a No Obligation
FREE

Quote in Pueblo, Colorado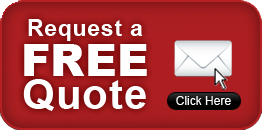 Morning Star Lift and Elevator offers New and Used Handicare Stairlifts in Pueblo
Residents of Pueblo looking to enhance their in-home Mobility needs need look no further than the professionals at Morning Star lift and Elevator company. We offer a wide selection for all budgets of new and used Handicare stairlifts and stair chairs.
Straight Stair Lifts
Straight Stairlifts and Stair Chairs are installed when the staircase is straight and does not have a landing.
Curved Stairlifts
Curved Stairlifts and Stair Chairs are installed when the staircase is curved with or without a landing.
Outdoor Stairlifts
Outdoor Stairlifts and Stair Chairs are installed for greater mobility and access in and out of your house or any exterior building.
Pueblo is an interesting place to live, work and play
Pueblo is one of the largest steel-producing cities in the United States, for which reason Pueblo is referred to as the "Steel City". The Historic Arkansas River Project(HARP) is a river walk in the Union Avenue Historic Commercial District, and shows the history of the devastating Pueblo Flood of 1921.Pueblo has the least expensive residential real estate of all major cities in Colorado. It is the sixth most affordable place to live in America as measured by the 2014 Cost of Living Index. Costs of housing, goods and services, utilities, transportation, groceries and health care are lower than the national average. Pueblo was listed by AARP in 2013 as one of the Best Places to Live in the USA
Morning Star Lift and Elevator offers Custom VASARI TM Car Lifts in and around Pueblo
Morning Star Lift and Elevator features to its valued customers in and around Pueblo the VASARI TM by Auto quip custom car lift. The premier car lift manufacturer in North America since 1947 for customized lifting solutions. These custom car lifts can accommodate all kinds of loads including: Motorcycles, Watercraft like jet skis, to Sports Utility Vehicles (SUV's), or even Vans of all types and sizes. All of the car lifts offered can be customized in design, colors, and finishes to accommodate all situations.
Morning Star Lift and Elevator has the Best Wheelchair Mobility Solutions with Garaventa Vertical Platform Lifts in Pueblo
The wheelchair vertical platform lift by Morning Star Lift and Elevator easily transports passengers up and down short vertical distances, for applications such as stages and porches. The platform walls, platform gate and optional automatic folding ramp travel with the platform creating a safety barrier around the passenger. The Wheelchair lift is ideal for indoor and outdoor applications while providing a cost-effective accessibility solution.
Pueblo has an interesting history
James Beckwourth, George Simpson, and other trappers such as Mathew Kinkead, claimed to have helped construct the plaza that became known as El Pueblo or Fort Pueblo around 1842. George married Juana Maria Suaso and lived there for a year or two before moving; however, Simpson had no legal title to the land. The adobe structures were built with the intention of settlement and trade next to the Arkansas River, which then formed the U.S. and Mexico border. About a dozen families lived there, trading with Native American tribes for hides, skins, livestock, as well as (later) cultivated plants, and liquor. Evidence of this trade, as well as other utilitarian goods, such as Native American pottery shards were found at the recently excavated site. According to accounts of residents who traded at the plaza, the Fort Pueblo Massacre happened sometime between December 23 and December 25, 1854, by a war party of Utes and Jicarilla Apaches under the leadership of Tierra Blanca, a Ute chief. They allegedly killed between fifteen and nineteen men, as well as captured two children and one woman. The trading post was abandoned after the raid, but it became important again between 1858 and 1859 during the Colorado Gold Rush of 1859.
Morning Star Lift and Elevator offers Stiltz Residential and Alliance Commercial Elevators in Pueblo
Choose Morning Star Lift and Elevator for your Residential Elevator needs in Pueblo and upgrade your in-home mobility with an elevator by Stiltz. The primary benefits of a Stiltz Residential Elevator are as follows:
The Stiltz Elevator does not require load bearing wall,meaning no major construction work is required in your home.
Stiltz Residential Elevators by Morning Star Lift and Elevator have a small footprint, so the lift can fit almost anywhere in your home.
The unique design means that installation can be done in a fraction of the time and at a much lower cost to the homeowner. With a capacity of up to 485 pounds, very limited construction requirements, and fast installation, the Stiltz residential elevator offers a unique and tremendous value.
A Commercial Elevator from Morning Star Lift and Elevator in Pueblo by Alliance offers you the ultimate in Commercial elevator solutions. The jacks are located above ground, thereby eliminating the need to drill a jack hole and eliminating the risk of oil contamination. This car type will also accommodate low and high capacity cars.
Call or Email Today for a No Obligation
FREE

Quote in Pueblo