Morning Star Lift and Elevator offers New and Used Handicare Stairlifts and Stair Chairs, Stiltz Home Elevators and Alliance Commercial Elevators, Vertical Platform Lifts and Wheelchair lifts by Garaventa and Custom Car Lifts by VASARI TM in Loveland, Colorado and all surrounding areas.
Call or Email Today for a No Obligation
FREE

Quote in Loveland, Colorado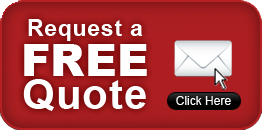 Morning Star Lift and Elevator offers New and Used Handicare Stairlifts in Loveland, Colorado
Residents of Loveland looking to enhance their in-home Mobility needs need look no further than the professionals at Morning Star lift and Elevator company. We offer a wide selection for all budgets of new and used Handicare stairlifts and stair chairs.
Straight Stair Lifts
Straight Stairlifts and Stair Chairs are installed when the staircase is straight and does not have a landing.
Curved Stairlifts
Curved Stairlifts and Stair Chairs are installed when the staircase is curved with or without a landing.
Outdoor Stairlifts
Outdoor Stairlifts and Stair Chairs are installed for greater mobility and access in and out of your house or any exterior building.
Loveland, Colorado is an interesting place to live, work and play
The Ft Collins-Loveland metropolitan area has received numerous awards as a great place to live, by Money Magazine, USA Today, AARP the Magazine, and others. There is a large population of artists in Loveland, which has drawn three foundries, an art museum, and the annual sculpture shows in August. The city is a major business center for northern Colorado. The city is located in the Colorado Front Range region at the base of the foothills just east of the mouth of Big Thompson River Canyon at the intersection of U.S. Highway 34 and U.S. Highway 287. Longs Peak and other mountains of the Front Range are visible from much of the city. Lake Loveland, an early agricultural reservoir in the irrigation system of the region, is in the city limits and provides a recreational facility for the city residents.
Morning Star Lift and Elevator offers Custom VASARI TM Car Lifts in and around Loveland, Colorado
Morning Star Lift and Elevator features to its valued customers in and around Loveland the VASARI TM by Auto quip custom car lift. The premier car lift manufacturer in North America since 1947 for customized lifting solutions. These custom car lifts can accommodate all kinds of loads including: Motorcycles, Watercraft like jet skis, to Sports Utility Vehicles (SUV's), or even Vans of all types and sizes. All of the car lifts offered can be customized in design, colors, and finishes to accommodate all situations.
Morning Star Lift and Elevator has the Best Wheelchair Mobility Solutions with Garaventa Vertical Platform Lifts in Loveland, Colorado
The wheelchair vertical platform lift by Morning Star Lift and Elevator easily transports passengers up and down short vertical distances, for applications such as stages and porches. The platform walls, platform gate and optional automatic folding ramp travel with the platform creating a safety barrier around the passenger. The Wheelchair lift is ideal for indoor and outdoor applications while providing a cost-effective accessibility solution.
Loveland, Colorado has an interesting history
Loveland, Colorado was founded in 1877 along the newly constructed line of the Colorado Central Railroad, near its crossing of the Big Thompson River. It was named in honor of William A.H. Loveland, the president of the Colorado Central Railroad. The city was founded one mile upstream from the existing small settlement of St. Louis, the buildings of which were moved to the site of Loveland. For the first half of the 20th century the town was dependent on agriculture. The primary crops in the area were sugar beets and sour cherries. In 1901 the Great Western Sugar Company built a factory in Loveland, which remained as a source of employment until its closure in 1977. During the late 1920s the Spring Glade Orchard was the largest cherry orchard west of the Mississippi River. At that time the cherry orchards produced more than $1 million worth of cherries per year. A series of droughts, attacks of blight and finally a killer freeze destroyed the industry. By 1960 cherries were no longer farmed. In the late 20th century, the economy diversified with the arrival of manufacturing facilities by Hewlett-Packard, Teledyne, and Hach, a water quality analysis equipment manufacturer. A new medical center has added a substantial amount of employment in that sector as well.
Morning Star Lift and Elevator offers Stiltz Residential and Alliance Commercial Elevators in Loveland, Colorado
Choose Morning Star Lift and Elevator for your Residential Elevator needs in Loveland and upgrade your in-home mobility with an elevator by Stiltz. The primary benefits of a Stiltz Residential Elevator are as follows:
The Stiltz Elevator does not require load bearing wall,meaning no major construction work is required in your home.
Stiltz Residential Elevators by Morning Star Lift and Elevator have a small footprint, so the lift can fit almost anywhere in your home.
The unique design means that installation can be done in a fraction of the time and at a much lower cost to the homeowner. With a capacity of up to 485 pounds, very limited construction requirements, and fast installation, the Stiltz residential elevator offers a unique and tremendous value.
A Commercial Elevator from Morning Star Lift and Elevator in Loveland by Alliance offers you the ultimate in Commercial elevator solutions. The jacks are located above ground, thereby eliminating the need to drill a jack hole and eliminating the risk of oil contamination. This car type will also accommodate low and high capacity cars.
Call or Email Today for a No Obligation
FREE

Quote in Loveland, Colorado