Morning Star Lift and Elevator offers New and Used Handicare Stairlifts and Stair Chairs, Stiltz Home Elevators and Alliance Commercial Elevators, Vertical Platform Lifts and Wheelchair lifts by Garaventa and Custom Car Lifts by VASARI TM in Las Cruces New Mexico and all surrounding areas.
Call or Email Today for a No Obligation
FREE

Quote in Las Cruces, New Mexico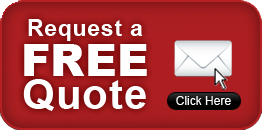 Morning Star Lift and Elevator offers New and Used Handicare Stairlifts in Las Cruces, New Mexico
Residents of Las Cruces looking to enhance their in home Mobility needs need look no further than the professionals at Morning Star lift and Elevator company. We offer a wide selection for all budgets of new and used Handicare stairlifts and stair chairs.
Straight Stair Lifts
Straight Stairlifts and Stair Chairs are installed when the staircase is straight and does not have a landing.
Curved Stairlifts
Curved Stairlifts and Stair Chairs are installed when the staircase is curved with or without a landing.
Outdoor Stairlifts
Outdoor Stairlifts and Stair Chairs are installed for greater mobility and access in and out of your house or any exterior building.
Las Cruces is an interesting place to live, work and play
Las Cruces, also known as the City of the Crosses, is the seat of Dona Ana County, New Mexico, United States. It is the second largest city in the state after Albuquerque. Las Cruces is the largest city in both Dona Ana County and southern New Mexico. It is the principal city of a metropolitan statistical area which encompasses all of Dona Ana County and is part of the larger El Paso, Las Cruces combined statistical area. Spaceport America, which has corporate offices in Las Cruces, operates from 55 miles, to the north. They have completed several successful manned, suborbital flights. The city is also the headquarters for Virgin Galactic, the world's first company to offer sub-orbital spaceflights.
Morning Star Lift and Elevator offers Custom VASARI TM Car Lifts in and around Las Cruces, New Mexico.
Morning Star Lift and Elevator features to its valued customers in and around Las Cruces the VASARI TM by Auto quip custom car lift. The premier car lift manufacturer in North America since 1947 for customized lifting solutions. These custom car lifts can accommodate all kinds of loads including: Motorcycles, Watercraft like jet skis, to Sports Utility Vehicles (SUV's), or even Vans of all types and sizes. All of the car lifts offered can be customized in design, colors, and finishes to accommodate all situations.
Morning Star Lift and Elevator has the Best Wheelchair Mobility Solutions with Garaventa Vertical Platform Lifts in Las Cruces, New Mexico.
The wheelchair vertical platform lift by Morning Star Lift and Elevator easily transports passengers up and down short vertical distances, for applications such as stages and porches. The platform walls, platform gate and optional automatic folding ramp travel with the platform creating a safety barrier around the passenger. The Wheelchair lift is ideal for indoor and outdoor applications while providing a cost-effective accessibility solution.
Las Cruces, New Mexico has an interesting history
The area where Las Cruces rose was previously inhabited by the Manso people, with the Mescalero Apache living nearby. The area was later colonized by the Spanish beginning in 1598, when Juan de Onate claimed all territory north of the Rio Grande for Spain and later became the first governor of the Spanish territory of New Mexico.The area remained under New Spain's control until September 28, 1821, when the first Mexican Empire claimed ownership. The area was also claimed by the Republic of Texas during this time until the end of the Mexican–American War in 1846–48. The Treaty of Guadalupe Hidalgo in 1848 established the United States as owner of this territory, and Las Cruces was founded in 1849 when the US Army laid out the town plans.Mesilla became the leading settlement of the area, with more than 2,000 residents in 1860, more than twice what Las Cruces had.When the Atchison, Topeka, and Santa Fe Railway reached the area, the landowners of Mesilla refused to sell it the rights-of-way, and instead residents of Las Cruces donated the rights-of-way and land for a depot in Las Cruces. The first train reached Las Cruces in 1881. Las Cruces was not affected as strongly by the train as some other villages, as it was not a terminus or a crossroads, but the population did grow to 2,300 in the 1880s. Las Cruces was incorporated as a town in 1907. Pat Garrett is best known for his involvement in the Lincoln County War, but he also worked in Las Cruces on a famous case, the disappearance of Albert Jennings Fountain in 1896. Growth of Las Cruces has been attributed to the university, government jobs and recent retirees. New Mexico State University was founded in 1888, and it has grown as Las Cruces has grown. The establishment of White Sands Missile Range in 1944 and White Sands Test Facility in 1963 has been integral to population growth. Las Cruces is the nearest city to each, and they provide Las Cruces' work force many high-paying, stable, government jobs. In recent years, the influx of retirees from out of state has also increased Las Cruces' population.
Morning Star Lift and Elevator offers Stiltz Residential and Alliance Commercial Elevators in Las Cruces, New Mexico
Choose Morning Star Lift and Elevator for your Residential Elevator needs in Las Cruces and upgrade your in-home mobility with an elevator by Stiltz. The primary benefits of a Stiltz Residential Elevator are as follows:
The Stiltz Elevator does not require load bearing wall,meaning no major construction work is required in your home.
Stiltz Residential Elevators by Morning Star Lift and Elevator have a small footprint, so the lift can fit almost anywhere in your home.
The unique design means that installation can be done in a fraction of the time and at a much lower cost to the homeowner. With a capacity of up to 485 pounds, very limited construction requirements, and fast installation, the Stiltz residential elevator offers a unique and tremendous value.
A Commercial Elevator from Morning Star Lift and Elevator in Las Cruces by Alliance offers you the ultimate in Commercial elevator solutions. The jacks are located above ground, thereby eliminating the need to drill a jack hole and eliminating the risk of oil contamination. This car type will also accommodate low and high capacity cars.
Call or Email Today for a No Obligation
FREE

Quote in Las Cruces, New Mexico