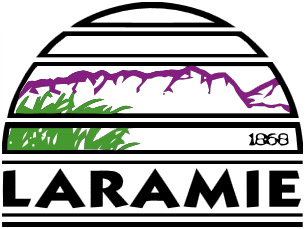 Morning Star Lift and Elevator offers New and Used Handicare Stairlifts and Stair Chairs, Stiltz Home Elevators and Alliance Commercial Elevators, Vertical Platform Lifts and Wheelchair lifts by Garaventa and Custom Car Lifts by VASARI TM in Laramie, Wyoming and all surrounding areas.
Call or Email Today for a No Obligation
FREE

Quote in Laramie, Wyoming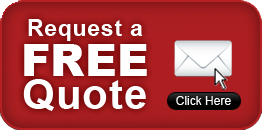 Morning Star Lift and Elevator offers New and Used Handicare Stairlifts in Laramie, Wyoming
Residents of Laramie looking to enhance their in home Mobility needs need look no further than the professionals at Morning Star lift and Elevator company. We offer a wide selection for all budgets of new and used Handicare stairlifts and stair chairs.
Straight Stair Lifts
Straight Stairlifts and Stair Chairs are installed when the staircase is straight and does not have a landing.
Curved Stairlifts
Curved Stairlifts and Stair Chairs are installed when the staircase is curved with or without a landing.
Outdoor Stairlifts
Outdoor Stairlifts and Stair Chairs are installed for greater mobility and access in and out of your house or any exterior building.
Laramie is an interesting place to live, work and play
Laramie is a city and the county seat of Albany County, Wyoming, United States. Located on the Laramie Riverin southeastern Wyoming, the city is west of Cheyenne, at the junction of Interstate 80and U.S. Route 287. Laramie was settled in the mid-19th century along the Union Pacific Railroad line, which crosses the Laramie River at Laramie. It is home to the University of Wyoming, Wyoming Technical Institute, and a branch of Laramie County Community College. Laramie Regional Airport serves Laramie. The ruins of Fort Sanders, an army fort predating Laramie, lie just south of the city along Route 287. Located in the Laramie Valley between the Snowy Range and the Laramie Range, the city draws outdoor enthusiasts with its abundance of outdoor activities.In 2011, Laramie was named as one of the best cities in which to retire by Money Magazine, which cited its scenic location, low taxes, and educational opportunities.
Morning Star Lift and Elevator offers Custom VASARI TM Car Lifts in and around Laramie, Wyoming
Morning Star Lift and Elevator features to its valued customers in and around Laramie the VASARI TM by Auto quip custom car lift. The premier car lift manufacturer in North America since 1947 for customized lifting solutions. These custom car lifts can accommodate all kinds of loads including: Motorcycles, Watercraft like jet skis, to Sports Utility Vehicles (SUV's), or even Vans of all types and sizes. All of the car lifts offered can be customized in design, colors, and finishes to accommodate all situations.
Morning Star Lift and Elevator has the Best Wheelchair Mobility Solutions with Garaventa Vertical Platform Lifts in Laramie, Wyoming
The wheelchair vertical platform lift by Morning Star Lift and Elevator easily transports passengers up and down short vertical distances, for applications such as stages and porches. The platform walls, platform gate and optional automatic folding ramp travel with the platform creating a safety barrier around the passenger. The Wheelchair lift is ideal for indoor and outdoor applications while providing a cost-effective accessibility solution.
Laramie has an interesting history
Laramie was named for Jacques LaRamie, a French or French-Canadian trapper who disappeared in the Laramie Mountains in the late 1810s and was never heard from again. He was one of the first Europeans to visit the area. European-American settlers named a river, mountain range, peak, US Army fort, county, and city for him. More Wyoming landmarks are named for him than for any other trapper but Jim Bridger. Because the name was used so frequently, the town was called Laramie City for decades to distinguish it from other uses. The city was founded in the mid-1860s as a tent city near the Overland Stage Line route, the Union Pacific portion of the first transcontinental railroad, and just north of Fort Sanders army post. The rails reached Laramie on May 4, 1868 when construction crews worked through town. A few passengers arrived on that same day. The first regular passenger service began on May 10, 1868, by which time entrepreneurs were building more permanent structures. Laramie City soon had stores, houses, a school, and churches. Laramie's fame as the western terminal of the Union Pacific Railroad, acquired when the 268-mile section from North Platte, Nebraska was opened in May ended in early August 1868 when a 93-mile section of track was opened to Benton, 6 mileseast of present-day Sinclair, Wyoming.
Morning Star Lift and Elevator offers Stiltz Residential and Alliance Commercial Elevators in Laramie, Wyoming
Choose Morning Star Lift and Elevator for your Residential Elevator needs in Laramie and upgrade your in-home mobility with an elevator by Stiltz. The primary benefits of a Stiltz Residential Elevator are as follows:
The Stiltz Elevator does not require load bearing wall,meaning no major construction work is required in your home.
Stiltz Residential Elevators by Morning Star Lift and Elevator have a small footprint, so the lift can fit almost anywhere in your home.
The unique design means that installation can be done in a fraction of the time and at a much lower cost to the homeowner. With a capacity of up to 485 pounds, very limited construction requirements, and fast installation, the Stiltz residential elevator offers a unique and tremendous value.
A Commercial Elevator from Morning Star Lift and Elevator in Laramie by Alliance offers you the ultimate in Commercial elevator solutions. The jacks are located above ground, thereby eliminating the need to drill a jack hole and eliminating the risk of oil contamination. This car type will also accommodate low and high capacity cars.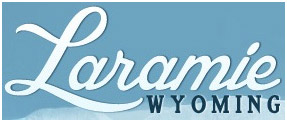 Call or Email Today for a No Obligation
FREE

Quote in Laramie, Wyoming