Morning Star Lift and Elevator offers New and Used Handicare Stairlifts and Stair Chairs, Stiltz Home Elevators and Commercial Elevators, Vertical Platform Lifts and Wheelchair lifts by Garaventa and Custom Car Lifts by VASARI TM in Colorado and all surrounding areas.
Call or Email Today for a No Obligation
FREE

Quote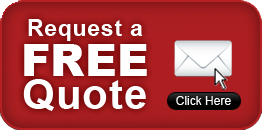 Morning Star Lift and Elevator offers New and Used Handicare Stairlifts
Residents of Albuquerque looking to enhance their in home Mobility needs need look no further than the professionals at Morning Star lift and Elevator company. We offer a wide selection for all budgets of new and used Handicare stairlifts and stair chairs.
Straight Stair Lifts
Straight Stairlifts and Stair Chairs are installed when the staircase is straight and does not have a landing.
Curved Stairlifts
Curved Stairlifts and Stair Chairs are installed when the staircase is curved with or without a landing.
Outdoor Stairlifts
Outdoor Stairlifts and Stair Chairs are installed for greater mobility and access in and out of your house or any exterior building.
Albuquerque is a great place to live, work and play
Albuquerque is home to the University of New Mexico (UNM), Kirtland Air Force Base, Sandia National Laboratories, the National Museum of Nuclear Science and History, Lovelace Respiratory Research Institute, Central New Mexico Community College(CNM), Presbyterian Medical Services (PMS), Presbyterian Health Services, New Mexico Museum of Natural History and Science, Albuquerque Biological Park, and Petroglyph National Monument. The Sandia Mountains run along the eastern side of Albuquerque, and the Rio Grande flows through the city, north to south. Albuquerque is also the home of the International Balloon Fiesta, the world's largest such gathering of hot-air balloons from around the globe. The event takes place during October.
Morning Star Lift and Elevator offers Custom VASARI TM Car Lifts in and around Albuquerque, New Mexico.
Morning Star Lift and Elevator features to its valued customers in and around Albuquerque the VASARI TM by Auto quip custom car lift. The premier car lift manufacturer in North America since 1947 for customized lifting solutions. These custom car lifts can accommodate all kinds of loads including: Motorcycles, Watercraft like jet skis, to Sports Utility Vehicles (SUV's), or even Vans of all types and sizes. All of the car lifts offered can be customized in design, colors, and finishes to accommodate all situations.
Morning Star Lift and Elevator has the Best Wheelchair Mobility Solutions with Garaventa Vertical Platform Lifts in Albuquerque, New Mexico.
The wheelchair vertical platform lift by Morning Star Lift and Elevator easily transports passengers up and down short vertical distances, for applications such as stages and porches. The platform walls, platform gate and optional automatic folding ramp travel with the platform creating a safety barrier around the passenger. The Wheelchair lift is ideal for indoor and outdoor applications while providing a cost-effective accessibility solution.
Albuquerque, New Mexico has an interesting history.
Albuquerque was named in honor of Francisco Fernandez de la Cueva, 10th Duke of Albuquerque who was Viceroy of New Spain from 1702 to 1711. The growing village was named by provincial governor Francisco Cuervo y Valdes. The Duke's title referred to the Spanish town of Albuquerque, in the province of Badajoz, near the border with Portugal.The name has two theories of origin, which denote either Latin or Arabic roots. Under the Latin theory, the name derives from albus quercus meaning "white oak". The name was probably in reference to the prevalence of cork oaks in the region, which have a white wood when the bark is removed. Albuquerque is still a center of the Spanish cork industry, and the town coat-of-arms features a white cork oak. Another theory suggests that the name derives from the Arabic Abu al-Qurq, which means father of the cork. The first "r" in Albuquerque was later dropped, probably due to association with the prominent Portuguese general Alfonso de Albuquerque, whose family title and then name originated from the presently Spanish town, which was once a dominion of the Kings of Portugal and used the Portuguese variant spelling of its name. The change was also in part because citizens found the original name difficult to pronounce.
Morning Star Lift and Elevator offers Stiltz Residential and Alliance Commercial Elevators in Albuquerque, New Mexico
Choose Morning Star Lift and Elevator for your Residential Elevator needs in Albuquerque and upgrade your in-home mobility with an elevator by Stiltz. The primary benefits of a Stiltz Residential Elevator are as follows:
The Stiltz Elevator does not require load bearing wall,meaning no major construction work is required in your home.
Stiltz Residential Elevators by Morning Star Lift and Elevator have a small footprint, so the lift can fit almost anywhere in your home.
The unique design means that installation can be done in a fraction of the time and at a much lower cost to the homeowner. With a capacity of up to 485 pounds, very limited construction requirements, and fast installation, the Stiltz residential elevator offers a unique and tremendous value.
A Commercial Elevator from Morning Star Lift and Elevator in Albuquerque by Alliance offers you the ultimate in Commercial elevator solutions. The jacks are located above ground, thereby eliminating the need to drill a jack hole and eliminating the risk of oil contamination. This car type will also accommodate low and high capacity cars.
Call or Email Today for a No Obligation
FREE

Quote